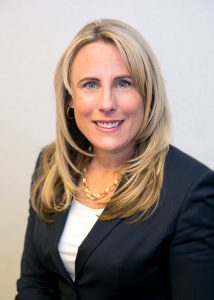 Megan McKnight
423 North Main Street, Ste. 200
Royal Oak, MI 48067
Phone: (313) 395-1500
Email: megan.mcknight@tealstonelaw.com
Megan P. McKnight is the founder of Tealstone Law, PLC, concentrating her practice in the areas of eDiscovery and commercial litigation.  After 15 years in private practice working at large law firms, Ms. McKnight founded her own firm, where she combines big firm expertise and knowledge, with small firm flexibility, attention and service.  Ms. McKnight has experience representing businesses, financial institutions, individuals and public entities in a range of matters, including contract disputes, fraud and other misconduct, lender liability, loan defaults, bankruptcy adversary proceedings, and real estate disputes. Ms. McKnight also advises businesses and other lawyers on eDiscovery issues, from developing early discovery plans and advising on implementing defensible litigation holds, to triaging unexpected eDiscovery issues mid-litigation.  She works collaboratively with other lawyers, business agents, and technologists to develop strategies for the efficient and effective management of electronically stored information in litigation.  She is admitted to practice in the state, federal and bankruptcy courts in Michigan, as well as in the state and federal courts in Illinois.
Representative Client Work - Commercial Litigation
Represented business creditor and health care provider in multiple bankruptcy adversary proceedings resulting in favorable settlements or court ruling that creditor's claims are not dischargeable in bankruptcy.
Advise and represent cell-tower business in real estate litigation related to leasing, licensing and occupancy issues.
Represented banks in collection matters, fraudulent transfer actions, wire transfer disputes, UCC issues, loan workouts and lender liability claims.
Utilized alternative dispute resolution to obtain a favorable settlement of dispute based on client's error over identity that resulted in the mistaken criminal prosecution of customer.
Represented business partner in business break-up involving misrepresentations and fraud, interference with other business relationships, theft of trade secrets, and posting of disparaging information online.
Favorably resolved, without litigation or publicity, claims by customer against business, after corporate employee drew nearly $1 million from customer's account and diverted funds to employee's personal accounts. Advised client in connection with reporting obligations and derivative criminal proceedings.
Obtained summary dismissal of contract and breach of warranty claims brought by unsatisfied Michigan customer against Canadian supplier of home building supplies in Wayne County Circuit Court.
Defended mortgage servicers and lenders against consumer claims in dozens of cases under the Telephone Communications Protection Act ("TCPA"), the Real Estate Settlement Procedures Act ("RESPA"), the Fair Credit Reporting Act ("FCRA") and other state and federal statutes.
Representative Client Work - eDiscovery
Led development and implementation of discovery strategy in contentious shareholder oppression lawsuit. Identified gaps in adversary's productions and conducted related factual development and motion practice. Obtained court finding that spoliation occurred and issuance of adverse inference– shifting burden to adversary to disprove fraud.
Developed discovery strategy for school district defending allegations of improper supervision of special-needs children, including guidance to district for defensible implementation of first-ever litigation hold on electronic and video data.
In tort case against government agency, developed discovery strategy for government and elected official after personal computer used by elected official was sought in discovery, including addressing related privilege, privacy, relevancy and other concerns.
In defending class action lawsuit brought by sophisticated plaintiff's law firm against auto parts supplier, led eDiscovery throughout litigation lifecycle, including overseeing company's first-ever implementation of a litigation hold, facilitating production of voluminous data from proprietary databases, and preparing chief information officer for first deposition.
Assist court-appointed special discovery master in resolving eDiscovery aspects of disputes, including in an unfair competition lawsuit between automotive suppliers.
In family-owned business break-up, devise response strategy after client improperly accessed former business partner's email account and obtained incriminating emails. Coordinated effort among client, criminal defense attorney, technologists and merits counsel to best represent client.
After adverse outcome suffered by patient after medical procedure, develop comprehensive eDiscovery strategy for doctor in anticipation of lawsuit, including facilitating preservation and collection of data from medical devices by servicing as liaison by equipment manufacturers and forensic technologists.
During complicated real estate litigation involving several insurance companies and defendants, serve as special eDiscovery counsel to co-defendants in order to facilitate the identification, collection, processing, review and production of hundreds of thousands of documents.
Representative Client Work - Local Counsel
Serve as local counsel to Washington, DC attorneys in patent infringement lawsuit pending in federal court.
Serve as local counsel to Chicago attorneys in international real estate dispute requiring emergency injunctive relief in federal court.
Serve as local counsel to New York, Illinois and Kentucky attorneys in bankruptcy court adversary proceedings.
Serve as local counsel to Missouri attorneys in complex fraud and breach of contract case pending in Wayne County Circuit Court.
Serve as local counsel to Florida attorneys in contract dispute in Oakland County Circuit Court.
Serve as local counsel to Idaho attorneys in contract dispute and heath case fraud lawsuit in federal court.
Serve as local counsel to Georgia and North Carolina attorneys defending trademark, copyright and unfair competition lawsuit in federal court.
Recognitions
Michigan Super Lawyer Rising Star – Business Litigation, Michigan Super Lawyers, a Thomson Reuters publication, 2010, 2011, 2012, 2013, 2014, 2015, 2016, 2017
DBusiness Top Lawyers List – Litigation – Banking & Finance (2014), Information Management & Discovery Law (2016, 2017), Commercial Litigation & Information and Discovery Law (2019)
United States District Court for the Eastern District of Michigan, Pro Bono Service Recognition (2013)
Education
University of Michigan Law School, cum laude, J.D., 2003
Kalamazoo College, cum laude and with honors, B.A., 1999
Study Abroad: Universidad de Extremadura, Caceres, Spain, 1997
Royal Oak Public Schools, Royal Oak, Michigan (primary & high school)
Pro Bono Work
Court-appointed counsel for (pro se) prisoner alleging federal civil rights violations in federal court, including assisting client in securing electronic discovery from Michigan Department of Corrections.
Represented three Botswanan sisters (ages 6-16) abandoned them in the United States in special immigrant juvenile proceedings. All three obtained legal status.
Represented Salvadorian teenager with spina bifida whose father was convicted of familial rape in special immigrant juvenile proceedings. Client obtained legal status.
Obtained asylum for Togolese political dissident in contested proceeding in Immigration Court.
Bar & Court Admissions
Illinois, 2003
Michigan, 2007
U.S. District Court for the Northern District of Illinois
U.S. District Court for the Eastern District of Michigan
U.S. Bankruptcy Court for the Eastern District of Michigan
U.S. District Court for the Western District of Michigan
U.S. Bankruptcy Court for the Western District of Michigan
U.S. Supreme Court
Professional Engagement
American Inns of Court, Oakland County Chapter, Member (2006- present), Executive Committee Member (2016 – present), Programming Committee Member (2014-Present), Barrister Emeritus (2015 – present), Barrister (2011 –2014); Associate (2006-2010)
Oakland County Bar Association, Member (2007 – present), Circuit Court Committee, (2015 – present), Volunteer Discovery Mediator (2015 – present), Debtor/Creditor Committee (2014 –2018), Judicial Candidate Forum Member (2018-present)
Federal Bar Association, Eastern District of Michigan Chapter, Member (2013-present), Litigation Technology Committee, Member (2013 – present) & Chair (2015-18)
Association of Certified eDiscovery Specialists, Detroit Chapter, Member (2016-present)
State of Michigan Supreme Court Ad Hoc Committee on eDiscovery, Member (2016- 2017)
University of Michigan Law School Class Reunion Committee, Member (2013)
Presentations
eDiscovery Case Preparation: Ideals vs Realities, Guest Lecturer, The Michigan State University College of Law, eDiscovery Course, February 2019
Creating a Discovery Strategy in the eDiscovery Era, Guest Lecturer, The Michigan State University College of Law, eDiscovery Course, March 2018
Cost Shifting & Proportionality: A Practical Guide to Balancing Cost, Burden, and Need, Co-Presenter, Association of Certified E-Discovery Specialists Detroit Chapter, 2nd Annual eDiscovery Symposium, September 2017
eDiscovery Basics and Mobile Devices, Annual Meeting of Insurance Attorneys, March 2017
Cutting Edge Topics in Fraudulent Transfer Law, Panel Moderator, Oakland County Bar Association, November 2016
Navigating Electronic Discovery, Co-Presenter, Michigan Defense Trial Counsel Annual Meeting, Co-Presenter, May 2016
Litigation Support Technology: Using Technology from ECA Through Trial, Moderator, Institute for Continuing Education Annual No-Fault Summit, April 2016
Roadmap 2.0 For Efficiency & Avoiding ESI/Model Order Discovery Pitfalls, Eastern District of Michigan Chapter of the Federal Bar Association, Panelist & Moderator, February 2015
The All-New Language of Data Preservation, Collection and Production in Federal Court, Presenter, Eastern District of Michigan Chapter of the Federal Bar Association , January 2014
Fresh Approaches to Cost Control in eDiscovery, Co-Presenter, State Bar of Michigan, Association of Legal Support Professionals, Annual Day of Education, May 2013
Trends in E-Discovery, Panelist, Institute for Continuing Legal Education, Webinar, Summer 2013
Hot Topics in Business Development for the Family Lawyer, Oakland County Bar Association, January 2012
Publications
"Practical Strategies for the Efficient Protection of the Attorney-Client Privilege," Federal Bar Association Eastern District of Michigan Chapter: Litigation Technology Committee Newsletter, Winter 2015
"Case Evaluation and Judicial Foreclosure Do Not Mix: Proceed with Caution," Co-Author with Marc Jerabek, Oakland County Bar Association LACHES Magazine, May 2014
"Four e-Discovery Trends: What You Need to Know," Co-author with Denise Bach, SRR Journal, Spring 2014
"The Life and Death of Saurman," Co-Author with Marc Jerabek, Oakland County Bar Association LACHES Magazine, May 2014
Community Involvement
South Oakland Soccer Association, Youth Soccer Coach (2015-present)
Detroit Economic Club, Member (2011-present), Young Leader Board Member (inaugural board 2015 -2018), Young Leader (2011 – 2018), Young Leader Conference Steering Committee (2014 – 2017)
United Way for Southeastern Michigan, Leadership Next Member (2007 – 2011)
Oakland County Prosecutors' Foundation for the Kids, Board Member (2014 – present)
Community & Political Activist/Volunteer (PTA, South Oakland Shelter, Women's March)